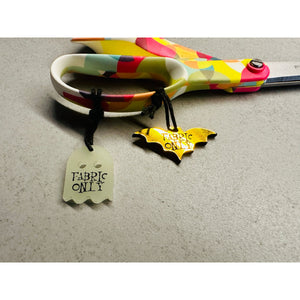 Keep those pesky ghouls from using your good fabric scissors on anything but fabric!
Each come supplied with a length of black waxed cotton to attach to your scissors. These aren't pre-tied, so you can attach them however is comfortable and fits your scissors best!
Available as a ghost (which glows in the dark), or a holo-black acrylic bat.